Enthält Affiliate Links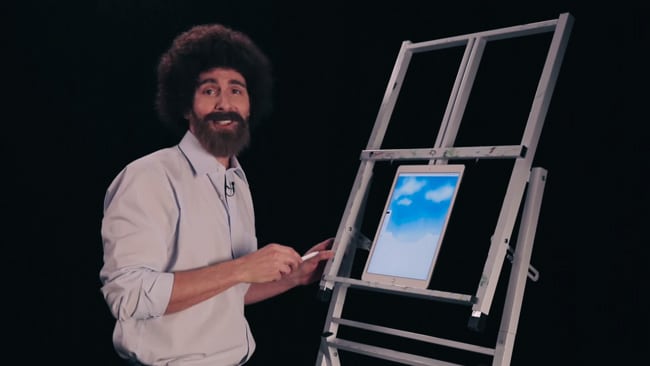 Bob Ross, wer kennt ihn nicht den malenden Künstler aus dem Fernsehen, den man seit den 80er Jahren bestaunen kann.
Adobe hat zum 25 Jährigem Jubiläum von Bob Ross eine eigene Interpretation von "The Joy of Sketching", im original "The Joy of Painting" auf YouTube gestellt.
Dazu steht der Künstler Chad Cameron mit der gleichen Kleidung und Staffelei vor der Kamera und malt auf einem Apple iPad Pro mit einem Apple Pencil in Adobe Photoshop Sketch.
Diese Videos sollte man sich unbedingt ansehen, sehr amüsant wie Rob Ross hier parodiert wird.